Since it's Lou Reed tribute week, I decided to hit the override switch on Leeroy and pick this weeks 100 word song. I really appreciate what everyone did with Tara's Penitentiary last time. Let's start recruiting more writers. I know we have five times as many readers as 100 word players, so let's start using blackmail or begging or whatever we have at our disposal.
This week's selection to write 100 words inspired from is the late great Lou Reed's Perfect Day. Just remember "you're going to reap just what you sow".
For my 100 this week, we go back to Silas and Olive, the short story about two 19-year-old lovers on the run in Florida. I sped up the story slightly, bypassing their five-hour or so ecstasy high to use the song and introduce a new character. We'll revisit that sex and drugs moment later. Who doesn't want to read that?
Last time: http://lancemyblogcanbeatupyourblog.wordpress.com/2013/10/28/romeo-had-juliette/
Silas walked to the back deck of the house. The south Florida humidity waved over him as he repeated Olive's sentence from earlier.
"It's going to be a perfect day."
He sipped his drink, closing his eyes while the rum reached his throat. The ecstasy headache was dull but  enough to piss him off.
Olive kept saying their problems were gone but he could still feel the violent heat of the gun he'd held in his hand the day before.
An orange grove swayed then a man's voice ricocheted off his shoulders.
"Hey Silas. Welcome to the game. I'm Bart."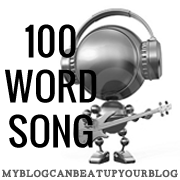 http://lancemyblogcanbeatupyourblog.wordpress.com/wp-admin/post.php?post=2757&action=edit&message
As always you have 7 days from NOW, to write 100 words inspired by Lou Reed's Perfect Day. Make sure to use Mr. Linky below and then use the medias that are social to tell a friend or fifty about 100 word song. Remind me to comment yours if I forget. I have old man disease.
Are you looking for something interesting and music driven to read? I have two for you. My books, The Ballad of Helene Troy, an underdog story about a female musician in New York City, and Soul To Body, about an ex-1990s guitar player trying to raise his teenage daughter after the death of his wife, her mother, are available, digitally, on Amazon.com for your kindles, and in paperback from Lulu.com