I know many of you are into my serialized short story, Light of Day, about my two 19-year-old lovers, Silas and Olive, on the run in 1989 Florida. We're in the final third of it, so closer to the end. I'm taking another post break from it because my personal life seems to be slightly, and only slightly, more interesting than my fictional one, right now. I'll run 3 straight episodes the rest of the week.
I hate money. I know my personal politics, evident in posts here and over at my politics and pop culture site, Lefty Pop, http://www.leftypop.com, espouse this. But money has been the root of most of the evil in my life.
Today, I took steps to free myself from most of the debt accumulated from my first marriage and subsequent divorce. Let's just say I slipped some checks into some mailboxes.
Renee from Rendezvous With Renee http://rendezvouswithrenee.com/  has been doing great, sexy  entries for 100 word song and Leeroy asked her to pick this week. She chose Eddie Vedder's Can't Keep. Check her out. She will make your collar quite warm.
The past few years have been a polluted ocean in disguise. Wrapped around my dreams have been the vile plastic six pack rings of debt.
 I closed the metal door to the box, then smiled. It wasn't a grin, but a wide expression of satisfaction that extended beyond the bad feelings and into happiness.
Money can't keep me down any longer. I've done all the hard work. I won't wait around for answers to questions I can't afford to answer.
Now, I have the freedom to not be bound by dollars, and the ability to make sense of it all.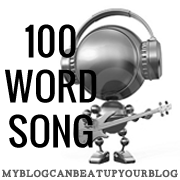 You have 7 days from now to write 100 inspired words from Renee's pick of Eddie Vedder's Can't Keep. Use the media that are social to advertise your magic. Have a great week.