Holidays open social media windows with pictures of manufactured perfection. I field some questions from my kids then gunslinger stare down my phone before backing down. I gave up the fight a long time ago. Now, I just amuse myself with apathy.
This week's gargleblaster week's ultimate question: "Tell me something, old friend: why are you fighting?"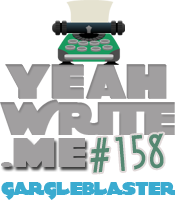 Here's Elvis Costello's best song. I identify with it so well.